Graduate Structural Engineer
Meinhardt-Bonacci is currently on the lookout for a Graduate / Entry Level Structural Engineer to join our Sydney office. The key objective of the Graduate / Entry Level Structural Engineer is to provide consultancy and engineering services on a range of projects. Reporting to the NSW Structural Lead, the Structural Engineer will support the delivery of project design & documentation, conduct engineering calculations and carry out site inspections while working on varied projects within the structural team. This position is a fantastic opportunity for the right person to join an expanding engineering consultancy with room for personal growth and career development.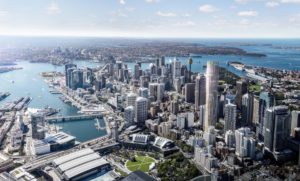 The successful candidate will support the development and growth of the Meinhardt-Bonacci Structural Team by:
Working closely with the various members of Meinhardt-Bonacci to improve and broaden your engineering experience.
Preparation of design at various stages for various types of structures as undertaken by Meinhardt-Bonacci.
Check information supplied by the client, surveyor, architect or other sub-consultant to identify details that may affect the final design.
Shall discuss all difficult or non-standard issues with the structural lead before completing the design.
Liaise with all associated consultants, persons, council and government representatives, associated authorities as required.
Be aware that each project is undertaken in a carefully controlled manner that ensures the design complies with all relevant local and international standards, the design both meets the clients programme and fulfils the needs of the client while meeting the project budget.
Assist senior employees in developing long term relationships and associated projects for Meinhardt-Bonacci with new potential clients.
Actively participate in Meinhardt-Bonacci's Performance Review
Carry out all functions in accordance with the approved procedures of the Quality, Safety and Environment Management System.
Cooperate with management in its fulfilment of its legislative obligations.
Take reasonable care to ensure their own safety and health and that of others, and to abide by their duty of care provided for in the legislation.
Complete time sheets on a weekly basis.
Our ideal candidate will have:
Bachelor's Degree in Engineering (Structural/Civil)
Superb written and verbal communication skills with both internal and external stakeholders
The capacity to efficiently manage workload of multiple projects whilst ensuring deadlines are met
Ability to work in a team
Meinhardt Bonacci is a multi-disciplinary engineering and technical services consultancy with over 60 years' experience.  We work nationally out of Sydney, Melbourne, Adelaide, Brisbane, Gold Coast and the Sunshine Coast and are part of the Meinhardt Group globally, with over 48 international offices.
We pride ourselves on collaboration of knowledge, expertise, and resources globally to service our clients' needs. In doing so, we transform cities and shape the future.
We deliver iconic projects across the globe where we aim to provide cost-effective, innovative, and buildable design solutions that exceed our clients' expectations. Our most exciting projects to date include Elizabeth North, Ballarat Base Hospital, and Pentridge Prison Redevelopment.
At Meinhardt Bonacci, people are at the core of our success. We help plant the seeds and actively provide support to ensure our people flourish to the best of their ability.
Meinhardt Bonacci also hosts a range of social events across the year to create an engaged and fun environment for our people.
We are an equal opportunity employer and are committed to promoting diversity and inclusion.
For further information visit https://www.meinhardt-bonacci.com