Senior Structural Engineer
If you are results-driven, a 'people person', and love a good challenge, then this role is for you! 
Meinhardt-Bonacci is currently on the lookout for an experienced Senior Structural Engineer to join our Sydney office. The key objective of the Senior Structural Engineer is to provide consultancy and engineering services on a range of projects. Reporting to the NSW Structural Lead, the Senior Structural Engineer will provide leadership, technical advice, manage the delivery of project design & documentation, engineering calculations, carry out site inspections while working on varied projects within the structural team.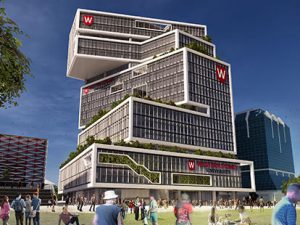 The successful candidate will support the development and growth of the Meinhardt-Bonacci Structural Team by:
Planning and preparing design from concept stage through to final completion for various types of structures.
Checking information supplied by the client, surveyor, architect or other sub-consultant to identify details that may affect the final design.
Liaising with all associated consultants, persons, council and government representatives, associated authorities as required.
Working with new potential clients to develop long term relationships and associated projects for Meinhardt-Bonacci.
Actively seek and attend external technical meetings, discussions and seminars to ensure the technical skills of the design team are to the highest standard.
Utilising your business skills and contacts to generate new markets and opportunities.
Managing, plan and deliver high quality sustainable and innovative engineering projects to exceed the expectations of stakeholders.
Setting and demonstrate clear direction to the project teams for the delivery of the project.
Provide leadership to internal and external teams.
Managing projects to ensure timely delivery to the requisite technical standards.
Ensuring implementation of Meinhardt-Bonacci's quality assurance system.
Train and motivate junior staff through taking on a supporting and mentoring role. 
Facilitate innovative thinking, collaboration, and aspiration within the practice.
Represent Meinhardt-Bonacci at seminars, conferences, lunches and industry meetings in a highly professional manner.
Actively participate in the Annual Performance Review process.
This position is a fantastic opportunity for the right person to join an expanding engineering consultancy with room for personal growth and career development.
Our ideal candidate will have:
Bachelor's Degree in Engineering or similar
Minimum 5 year's experience working for a Australian based consultancy undertaking the above or similar responsibilities
Previous experience as a Senior Structural Engineer
Strong competency in the use of Structural Engineering analysis and design software 
Ability to manage projects to time and budget constraints
Initiative, focus and a strong commitment to your profession
Strong communication skills
Meinhardt Bonacci is a multi-disciplinary engineering and technical services consultancy with over 60 years' experience.  We work nationally out of Sydney, Melbourne, Adelaide, Brisbane, Gold Coast and the Sunshine Coast and are part of the Meinhardt Group globally, with over 48 international offices.
We pride ourselves on collaboration of knowledge, expertise, and resources globally to service our clients' needs. In doing so, we transform cities and shape the future.
We deliver iconic projects across the globe where we aim to provide cost-effective, innovative, and buildable design solutions that exceed our clients' expectations. Our most exciting projects to date include the award-winning 505 George Street, Sydney; the state-of-the-art Ribbon Hotel; and the DNA double helix staircase at the University of Technology Sydney Central which won an award in the Unusual Projects category at the ACSE Excellence in Structural Engineering Awards 2019.
At Meinhardt Bonacci, people are at the core of our success. We help plant the seeds and actively provide support to ensure our people flourish to the best of their ability.
Meinhardt Bonacci also hosts a range of social events across the year to create an engaged and fun environment for our people.
We are an equal opportunity employer and are committed to promoting diversity and inclusion.
For further information visit https://www.meinhardt-bonacci.com